Who we are
Global Trends Investments may be on the cutting edge of Wall Street trends, but we run our offices like a Main Street family business. While we always keep one eye on the markets, we know our clients live their lives in the real world. If you want to know what sets us apart as investors, it's our focus on ETFs. If you want to know what sets us apart as advisors, it's our focus on quality of life: we want our money to support the life you want, not the other way around.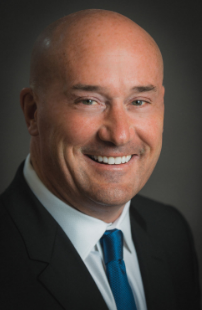 Tom Lydon
Tom Lydon is the founder and head of Global Trends Investments. While the investing community knows him as a thought leader and a pioneer in ETFs, his clients know Thomas as a money manager who cares. With 35 years of experience in asset management, Tom has experienced the ups and downs that life and finances can thrown and has navigated his clients through them all.
Melody Harris
Melody Harris is an integral part of Global Trends Investments and is likely the first voice you hear when you call our office or the first face you see when you walk in the door. Here for more than 15 years, Melody helped GTI's clients understand and lean into the ETF revolution, a role she continues today. Whatever your question or concern, chances are, she's heard it before and has a helpful answer at hand.
GTI is also supported by a growing staff, including Tom's son Creagan. So you know you'll always be able to reach a real person to answer any investing questions you might have.